Measuring Human Trafficking
Complexities and Pitfalls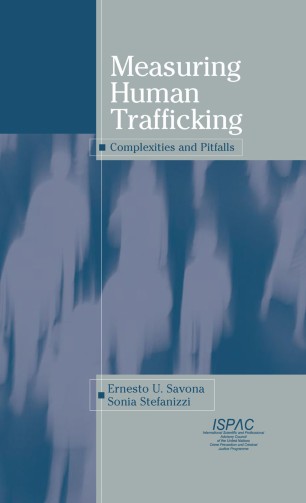 Table of contents
About this book
Introduction
In its blatant forms of sexual exploitation of women and children and the international slave labor market, human trafficking is a human rights crisis worldwide. Despite the efforts of governments, global law enforcement, and the UN, the phenomenon continues to grow at a staggering rate. The contributors to Measuring Human Trafficking pinpoint key reasons for the lag—from inconsistent empirical data to distracting immigration debates—while analyzing areas for improvement in assessing and monitoring these complex criminal activities, in terms of both their practical aspects and the human results.
Trafficking in the world context: A crime against humanity

Toward clear common definitions of trafficking phenomena

Guidelines for improving research and data collection

An in-depth review of quantitative approaches to estimating trafficking throughout the EU countries

An extended case study illustrating common dilemmas in qualitative research on trafficking

How trafficking works: a criminal-network perspective
Measuring Human Trafficking needs to be read by scholars, professionals, and policymakers in the criminology and human rights fields. The ideas in this important volume can serve to improve the global knowledge base, strengthen coordination between agencies, and develop more effective solutions for combating this most pressing moral issue.
Keywords
Affect
Crime
European Union (EU)
START
compliance
development
human rights
information
monitoring
qualitative research
research
rhetoric
state
statistics
strategy
Bibliographic information