New Trends in Public Sector Reporting
Integrated Reporting and Beyond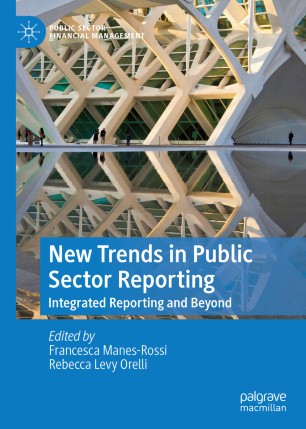 About this book
Introduction
"This excellent publication explores public sector experiences with new reporting formats and the internal managerial processes that underlie these reporting and the external engagement processes that accompany them, both in terms of theory and practice. This first book to explore the combination of these developments in the public sector offers new ways of understanding their influence and is a must for scholars, students, practitioners and policy-makers who are working in these areas."
—
Professor Charl de Villiers
, The University of Auckland, New Zealand
"This book helps readers to understand how integrated reporting is an important topic for academics and practitioners, especially for the public sector. Integrated reporting is a way that public sector organisations can take a hard look at themselves and how they create value for society. By reading this book, you will gain valuable insights into how integrated reporting can help public sector organisations achieve their mission of delivering public value".
—Assistant Professor John Dumay, Macquarie University, Sydney, Australia
This book analyses the contribution of the new forms of reporting adopted by Public Sector Organisations in the provision of information on value creation processes to their various stakeholders. The contributors to this volume provide evidence of innovative accounting practices and reporting formats, drawing on case studies from across Europe. Together, they highlight the limitations and opportunities of these new forms of reporting that will require further study and exploration.
Francesca Manes-Rossi is Associate Professor of Accounting at the University of Naples Federico II, Italy, where she teaches and conducts research on accounting and auditing both in the private and public sectors. She has published articles and book with international editors and coordinates research activities in public sector accounting.
Rebecca Levy Orelli is Associate Professor of Accounting at the Alma Mater Studiorum, University of Bologna, Italy. Her research interests lie in the field of accounting in the European public sector, value creation and performance management and measurement. She has extensively published her work in international journals and books.

Keywords
Public sector reporting
Public sector accountability
financial reporting
public sector reporting frameworks
integrated reporting
social and environmental reporting
transnational governance
governance interactions
multi-stakeholder approach
sustainability reporting
universities
global reporting initiative
stakeholder engagement
participatory budgeting
citizen participation
alternative reporting formats
central government
IPSAS
EPSAS
public sector organisations
Bibliographic information