Foreign Investment, Development, and Globalization
Can Costa Rica Become Ireland?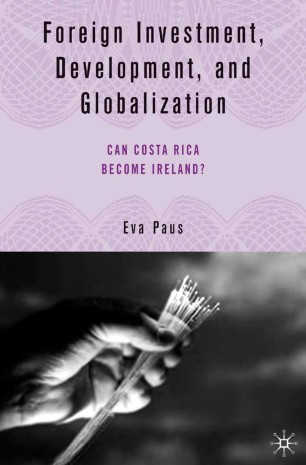 About this book
Introduction
This book engages the question, hotly debated among theorists and policymakers alike, of how a developing country's pursuit of foreign direct investment (FDI) affects its development prospects in a globalized world. Can small latecomers to economic development use high-tech FDI to rapidly expand indigenous capabilities, thus shortcutting stages of the industrialization process? What conditions, economic and non-economic, must be met for this strategy to succeed? Using the cases of Ireland and Costa Rica, the author shows how the dynamics of the FDI-development nexus have changed over time, rendering problematic Costa Rica's attempt, and those of other latecomers, to replicate the Celtic Tiger's success story.
Keywords
development
Economic Development
globalization
Policy
Bibliographic information